About Us & History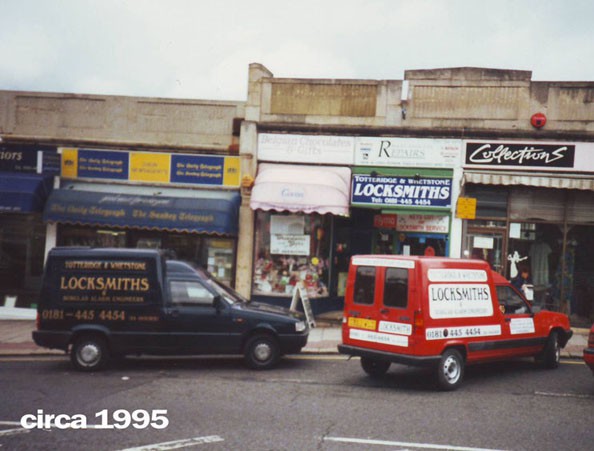 Totteridge & Whetstone Locksmiths Limited opened on Totteridge Lane in June 1995. For the first few years we were in a half-shop at 50 Totteridge Lane. Established by two local N20 residents David Harvey and Sandy Vacca who have both had been in the locksmith industry since the early 1980's. David previously worked for Franchi Locks & Tools in Holloway Road and Sandro for G. Franchi & Sons of Kings Cross.In 1999 as the business grew we moved into larger premises on the same parade at 38 Totteridge Lane where we remain to this day.We are approved by GML (The Guild of Master Locksmiths). We stock a comprehensive range of locks, padlocks, safes, door furniture, post boxes, key boxes, cash boxes, deed boxes, personal attack alarms and spare parts for double glazed doors and windows.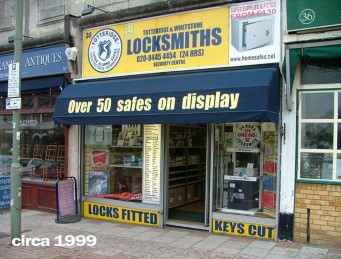 From those early beginnings we have grown into one of London's finest security companies spanning three decades of consistent quality service and advice. We offer a Londonwide service (M25 area) that home and business owners to property and facilities managers has relied upon for over 21 years.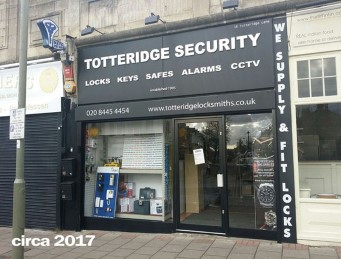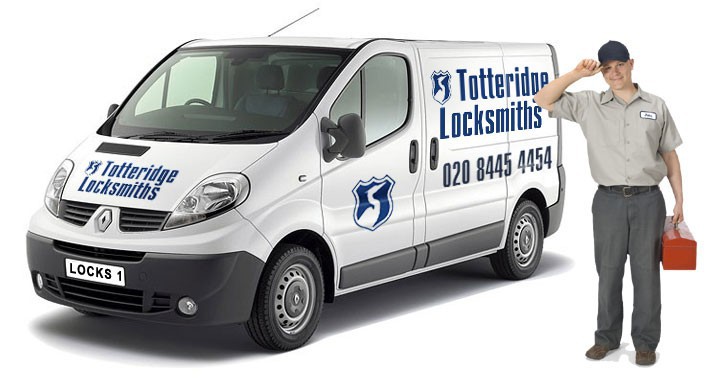 From our modern showroom on Totteridge Lane, we provide the complete security service, cutting keys and supplying and fitting all types of locks, safes, doors, entry systems, security gates, grilles, C.C.T.V and burglar alarms. Our location and reputation is much envied by other so called 'Locksmiths' With the advent of the internet there are many websites that are deliberately designed to give the impression that the are local business of a similar name to ours.
Shop opening hours: Mon - Fri 9am - 5:30pm (closed for lunch 1pm to 2pm) Sat 8:30am - 1pm (please call on the day) Sunday CLOSED
Even other locksmiths shop with us!